PRODUCTION

As Melike Tekstil, we continue our production that we started with Chenille Yarn by adding our Cotton Yarn, Acrylic Yarn, Polyester Yarn and Ring yarn plants.
COTTON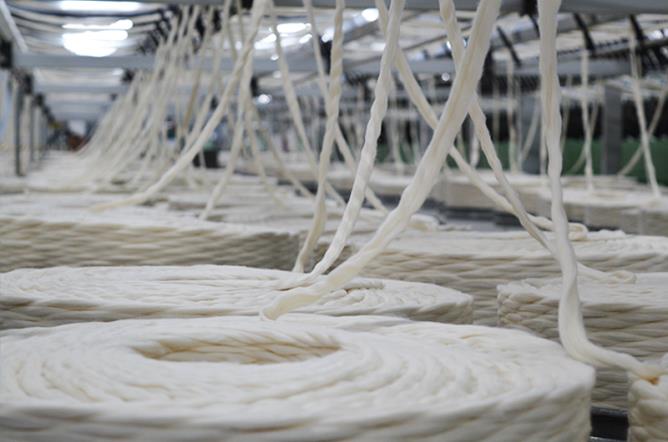 Products

: Combed, Carded, Slub, Organic, BCI, Twisted

Parameters

: Ne 14/1 – Ne 60/1

Monthly

: 3.000 tons
For customer satisfaction, we control the highest-quality cotton at every production stage and process it at our state-of-the-art facility.
Cotton yarns that are obtained by processing the fibers taken from the seeds of the cotton plant are one of the most used yarn types.
As Melike Tekstil, we continue to produce cotton, which we started in 2014, by producing 3000 tons per month and a total of 36.000 tons per year.
We can produce cotton at a thickness between Ne 14/1 and Ne 60/1.
As Melike Tekstil, we control every step starting from the raw material of cotton to the final stage of production via our state-of-the-art laboratory devices due to our quality standards and customer satisfaction.