OUR FACILITIES

A total of 309.800 m2 closed area have one of the largest enterprises of the sector in Turkey with 201.300 m2.
ABOUT US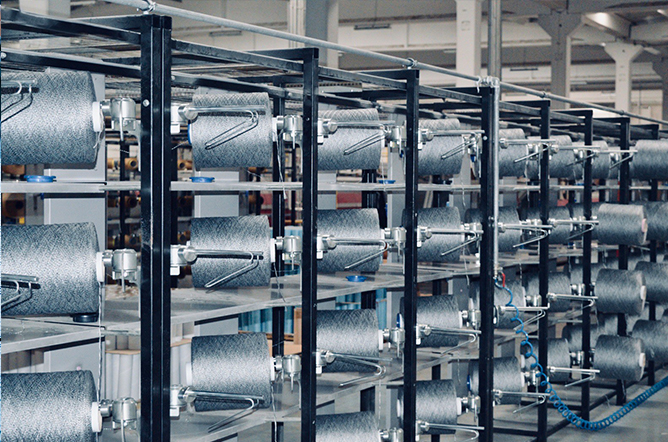 As Melike Tekstil, we started our production activities in 2000.
As Melike Tekstil, we started our production activities in 2000. Melike Group, started to show its activities in Gaziantep Organized Industrial Zone in 2000 with chenille yarn production, have included Cotton, Acrylic, Chenille and Polyester yarn varieties according to the market needs and demands, and has taken its place in the sector by increasing its success with its production with its large product range, 309.800 m2 open, 201.300 m2 closed area capacity, and 18.000 tons production per year.
In 2011, Melike Tekstil decided to make new investments with the importance of quality, customer satisfaction, and growth on a sectoral basis. As the first step, Melike Tekstil started production by establishing an acrylic carpet yarn plant and succeeded in the production of acrylic carpet yarn as the production of Chenille and has contributed in its signing its name among the biggest carpet yarn manufacturers in Turkey.
After its success in Chenille production and Acrylic carpet yarn, Melike Tekstil continues to support its activities by making new investments after launching the polypropylene yarn facility that is known as BCF, in 2012. Melike Tekstil aims to carry its success in the production of BCF yarn to the future by incorporating the BCF yarn machines in the world.
Melike Tekstil has started to expand its factory with its new investments and innovative technology by launching compact ring cotton yarn in 2014.
By keeping the quality on the top, Melike Tekstil prefers to take place among the competitive markets where the latest technology and high-quality products are included. It fulfills the requirements of being present in this competitive environment by regularly following the developments in the world textile industry.
Melike Tekstil continues its works in order to put its signature under important successes by continuing its way to become a world-leading company via proving its success to make exportation to more than 20 countries.Melike Group has started its activities in Gaziantep organized industrial zone in 2000 and has increased its activities to date successfully.