OUR FACILITIES

A total of 309.800 m2 closed area have one of the largest enterprises of the sector in Turkey with 201.300 m2.
OUR FACILITIES/CHENILLE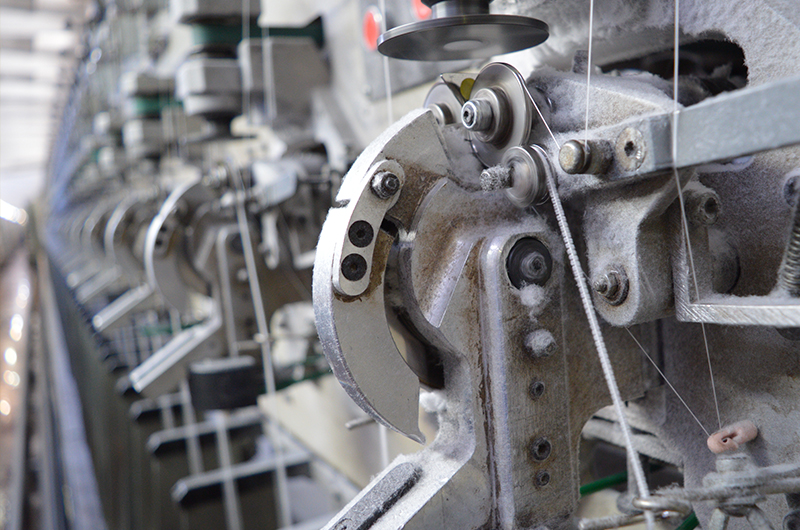 We can produce chenille yarn between the range of 0.5 NM - 12 NM at our facilities.
Our Chenille Yarn Facility is the first production unit of Melike Tekstil. In 2002, we have invested in the Skein Dyehouse at the Chenille Yarn production, which we started in 2000, in order to increase our product range and to meet the customer needs. Thus, we started to offer the desired colors of Chenille Yarns within the structure and quality of Melike Tekstil.
In 2005, we moved to our current production facility in the 4th Organized Industrial Zone in order to meet the ever-increasing demands thanks to the successful works in our company and high customer satisfaction. Our current facility has a closed area of 33,500 m2 on a total area of 35,500 m2. With 12,500 kg daily production capacity, yarn production and the skein dyehouse under a single roof, 425 employees and technical teams, who are fully specialized in their own fields, take part in our Chenille Yarn Production Facility.
Our Chenille Yarn Production facility has the highest technology production lines and machinery of the industry. With our computer-controlled machines, we can produce and dye acrylic, polyester, viscose, cotton, bamboo and blended chenille yarns in accordance with customer expectations with a thickness between 0.5 NM - 12 NM. Our facility, which can offer high quality products to the carpet and textile industry, can realize the needs of the sectors it serves by performing product development activities with its customers in the fields of curtains, circular knitting, carpets, hand knitting, knitwear and home textiles.