MESSAGE OF THE CHAIRMAN

Melike Tekstil has started its operations in Gaziantep Organized Industrial Zone in 2000 and has increased its activities to date.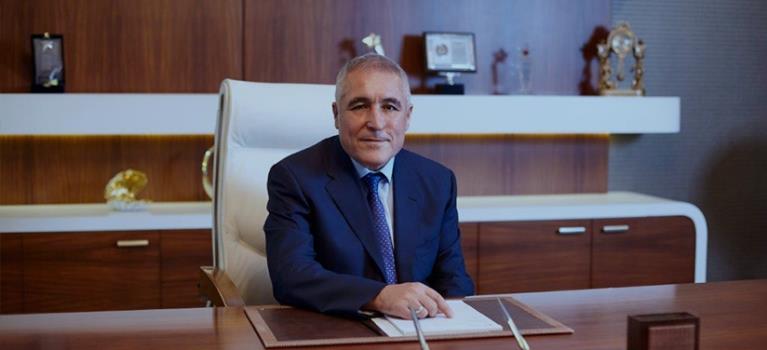 Melike Tekstil was founded 20 years ago with the dreams of the goals we have reached today. Even though the passing years have shown us new goals, we are proud of the point we have reached today.
We can say that the yarn sector, especially in Gaziantep is a very important place for the textile industry of Turkey. Both the sectors that we feed in the domestic market and the potential in the foreign markets have turned the yarn into a strategic product. We have created a flexible organization in this field, which we have seen and continued to invest in 20 years ago, in parallel with both the demand and growth trends of the textile industry. We have not only established the Chenille, Cotton, Acrylic, Polyp and Ring Yarn production facilities, but also have ensured that these facilities had a maximum product variety in terms of the products. Thus, we have succeeded to be the most important supplier and a solid business partner for our customers.
Since we were founded, as we have been trying to be customer-oriented, we have accepted our employees as the greatest value and kept our investments made for people in front of the investments made in machinery and buildings. Thus, as a big family, we own the successes we have
achieved together with all our employees.
As a human-centered company, our belief in development and technology continues to increase. We carry out research and development and also the innovation activities with 100% cooperation for the products meeting customer expectations, and we work almost like the R&D department of our customers. Thus, we have the opportunity to understand both the textile industry and their customers.
Our aim is to continue to keep Melike Tekstil as one of the most important elements of the sectors in which it is involved, and it provides service. Our main principle will be to be an innovative and sustainable business without sacrificing our quality standards, and to move forward with confident steps towards the goals that we set for ourselves in the global market. The strongest mission of Melike Tekstil is to serve our country and work in line with the goals of the country.
Kindly regards,