OUR FACILITIES

A total of 309.800 m2 closed area have one of the largest enterprises of the sector in Turkey with 201.300 m2.
OUR FACILITIES/POLYP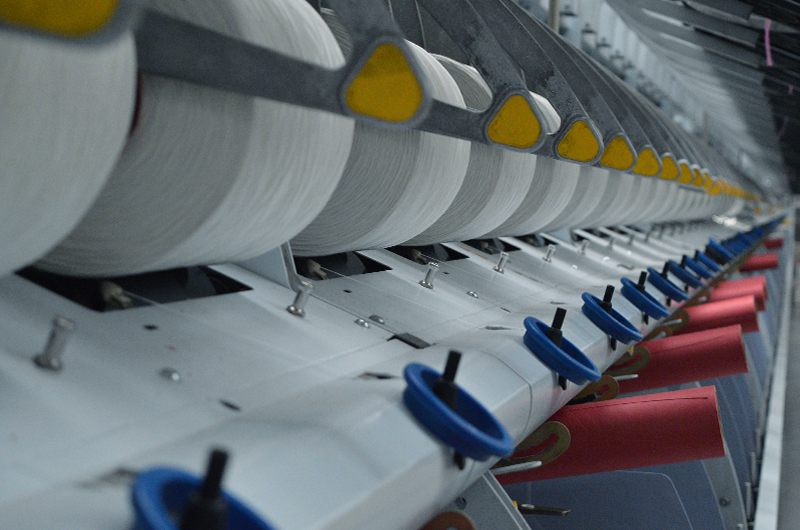 Polyp Yarn product range between the thicknesses of 1000-5000 dtex.
As Melike Tekstil, we added Polyp, which is one of the important products for the yarn industry, among our production capabilities via our investment in 2013. Our facility, which can meet the diversity of customer expectations in Polyp Yarn, can produce Polyp Yarn that is required for both carpet and weaving products needed in both domestic and global markets, at high standards.
Melike Tekstil Polyp Yarn production facility makes production on an area of 8.500 m2 with a capacity of 600 tons per year. We produce Polyp Yarn that is produced via computer-controlled machines, with high efficiency in 3 stages. Via the Neumag machine line, Large machine line and Superba machine lines, we conduct the basic steps enabling the production of Polyp Yarn with the desired properties.
We can produce the Polyp Yarn used at the weaving industry and Tufting Carpet product group in a product range between the thicknesses of 1000 and 5000 dtex. We can produce PP bcf lathe centered, PP twisted yarn, PP heatset yarn, PP uncut velvet, glitter + uncut velvet, glitter + heatset, High Definition Tricolor yarn in line with customer expectations. We support the high-quality control processes at all stages from raw materials to the finished products with our laboratory equipped with high technology. We can conduct important tests such as crimp-shrink, Elongation and Twisting at our facility.